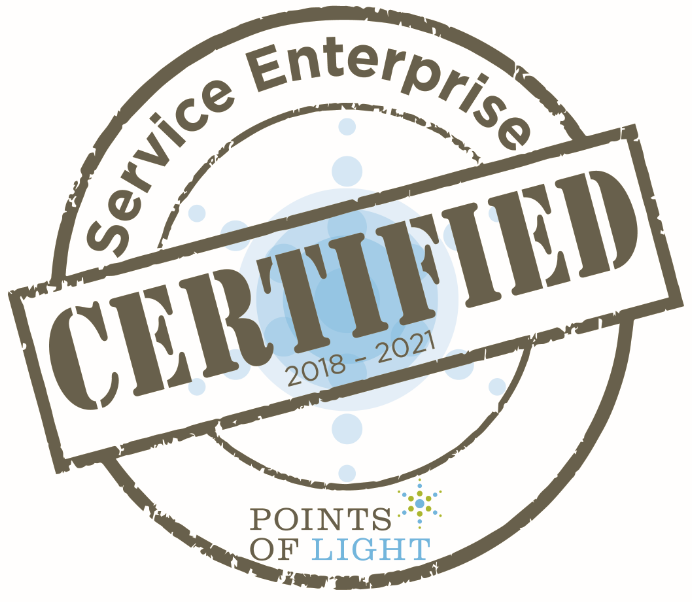 Age Well Arrowhead is certified as a Service Enterprise Organization.
The Service Enterprise Initiative is a national change management program, led by Points of Light, that helps organizations better meet their missions through the power of volunteers. Through a comprehensive assessment, training, coaching and certification model, nonprofits are equipped to engage and manage volunteers more effectively to meet community needs. Research shows that nonprofits that operate as Service Enterprises are equally as effective as their peers but at almost half the median budget, and are significantly more adaptable, sustainable and capable of going to scale.
Achieving Service Enterprise certification is a very prestigious accomplishment for an organization. In fact, organizations that certify join the top 11 percent of nonprofits nationwide in volunteer management and organizational performance. Service Enterprise certification signifies that organizations have the capability and management expertise to strategically use volunteers to improve the performance of their organization.
Service Enterprises have benefited from:

23% increase in volunteers annually, on average
$63K in valued labor from donated volunteer hours

There are more than 350 certified Service Enterprises across 23 states.
92% of Service Enterprises said their organization was better equipped to engage volunteers to meet their mission.
80% of Service Enterprises report an increase in both volunteers and skills-based volunteers.