MISSION
Connecting older adults and caregivers to services that support healthy aging and independence
All of our care services are tailored to fit your needs.
We believe that every adult has the right to age well in their own home. That is why providing resources and support is so important to us.  Together, we can create an action plan that will help you live safely and independently in your home.
We also believe that your loved ones should have access to the education, support, and affordable care services as they walk alongside you. We pride ourselves on being experts in the field of aging, and are dedicated to supporting you and your loved ones every step of the way.
We offer affordable, personalized services for you and your loved ones.
Multiple studies have shown that aging in a home environment is good for the head and the heart, provided you have people to support and care for you. Our qualified team of consultants and volunteers work to ensure you have a loving network of support so that you can live comfortably in your own home.
You can make a difference.
Find out what is happening at Age Well Arrowhead!
Thank you to our partners!
Age Well Arrowhead provides care services to all persons without regard to race, color, creed, religion, national origin, sex, disability, use of public assistance or sexual orientation.
Any individual who feels they have been denied the opportunity to receive care services from Age Well Arrowhead and wish to file a complaint of discrimination should write to the following office:
Executive Director
Minnesota Board on Aging
P.O. Box 64976
St. Paul, MN 55164-0976
Age Well Arrowhead is a Charities Review Council Meets Standards® organization.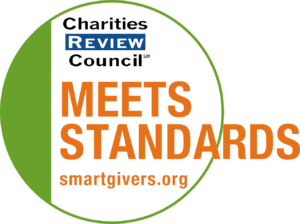 Nonprofit organizations, such as Age Well Arrowhead, earn the Meets Standards® seal by voluntarily participating in Charities Review Council's Accountability Wizard® review process. The only web-based product of its kind, the Accountability Wizard® is a time-tested tool, elevated by nationally recognized capacity building practitioners and philanthropic thought leaders. The Accountability Wizard® is based on Charities Review Council's 25 Accountability Standards®, a balance of nonprofit sector promising practices, public expectations, and legal requirements, representing the shared expectations between donors and nonprofits.
The review process examined four key areas: Public Disclosure, Governance, Financial Activity, and Fundraising. As a result, Age Well Arrowhead has aligned its practices, policies and procedures to widely accepted standards of accountability, leading us to greater strength, efficacy and to the achievement of the Meets Standards® seal. By participating in the Accountability Wizard® review process, Age Well Arrowhead demonstrates responsibility, integrity and transparency to donors as well as the general public.